MarfinFX Review- Ponzi Scheme- MLM Scam
MarfinFX's website contains no information regarding the company's ownership or management.
On June 18th, 2021, MarfFinFX's website domain ("marfinfx.com") was privately registered.
MarfinFX fraudulently claims to have existed since January 2020, even though it was founded just a few months ago.
MarfinFX supplies a UK incorporation number for Wareham LTD in an attempt to seem legitimate.
An MLM firm based in or claiming to be based in the United Kingdom is a red flag.
Incorporation in the United Kingdom is highly inexpensive and completely unregulated. Furthermore, the UK's largest financial regulator, the FCA, does not actively regulate securities fraud involving MLM.
As a result, the UK is a popular choice for fraudsters seeking to operate bogus businesses.
For MLM due diligence, incorporation in the United Kingdom or registration with the Financial Conduct Authority is useless.
MarfinFX's website FAQ further contradicts their purported UK incorporation:
"Marfinfx Ltd is a legally registered company. It is a publicly-traded investment corporation in Greece, with its headquarters in Cyprus. As of now, the firm's shares are listed on the Athens Stock Exchange"'.
This looks to be a scheme to defraud Marfin Investment Group Holdings (dba Marfin Investment Group), a different Greek corporation.
Typically, if an MLM firm is not transparent about who runs or controls it, consider carefully before joining and handing over any money.
MarfinFX's Products
MarfinFX does not sell items or services to the broader population.
Affiliates of MarfinFX are only permitted to advertise the MarfinFX affiliate membership.
Compensation Plan
MarfinFX's affiliates invest in cryptocurrencies in the hope of earning the advertised profits.
Plan A – invest $100–$19,000 and earn 1.6–2.2 % every day for ten days (116 % to 122 %);
Plan B – spend between $20,000 and $49,000 and earn 2.3 to 2.8 % every day for 20 days (146 % to 156 %);
Plan C – invest $50,000 to $79,000 and earn daily interest of 2.9 % to 3.5 % for 30 days (187 % to 205 %);
Plan D – invest between $80,000 and $100,000 and earn 3.6 % to 4% daily for 50 days (280 % to 300 %).
While the following investment amounts are listed in USD, MarfinFX also accepts bitcoin and Etherum as payment methods.
MarfinFX charges a 3% fee on all withdrawals.
MarfinFX's MLM division offers commissions on affiliate investor recruiting.
MarfinFX compensates referrals at three distinct levels of recruiting:
7% for level 1 (personally recruited affiliates);
4% for level 2;
2% for level 3.
Global Representatives receive 10% at level 1, 6% at level 2, and 4% at level 3.
MarfinFX does not disclose qualification criteria for Global Representatives.
Joining MarfinFX
Affiliate membership with MarfinFX is entirely free.
However, full participation in the aforementioned earning possibility demands a minimum investment of $100.
MarfinFX is currently accepting bitcoin and ethereum investments.
Summing Up
MarfinFX prides itself on being the "best trading platform."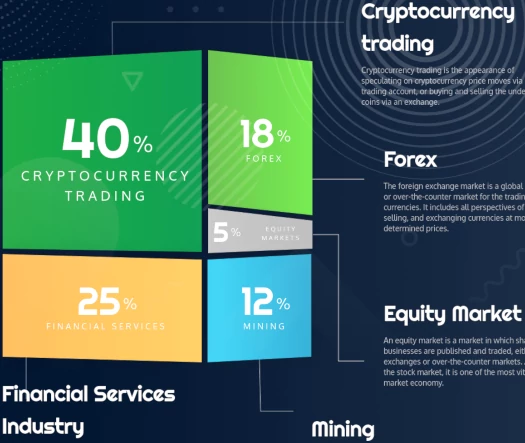 MarfinFX prides itself on being the "best trading platform" that generates external money through various sources.
MarfinFX is not involved in any of these activities. Indeed, there is no proof that MarfinFX produces any external money.
Without a doubt, if MarfinFX could produce 4% each day, they would not require public funding.
At the moment, MarfinFX's sole verified source of revenue is a new investment.
MarfinFX is a Ponzi scam since it uses new investments to pay daily dividends to affiliates.
MarfinFX is also guilty of securities fraud in addition to operating a Ponzi scheme.

MarfinFX does not attempt to demonstrate that it is registered with financial regulations. Instead, it exploits the name of an unrelated firm, which it appears to have stolen.
As is the case with typical MLM Ponzi scams, as affiliate recruitment dwindles, new investment dwindles too.
This will deprive MarfinFX of ROI revenue, resulting in its eventual demise.
The mathematics of Ponzi schemes ensures that most participants eventually lose money.